from bedsheet to raw prototype
During fashion school this old mocked out bedsheet was turned into a raw prototype for a given task.
Like this it had it fulfilled it's second purpose, after serving for years as a bed sheet, it was now helping to find the perfect fit for a developing design. 
turning prototype into new fabric
After fashion school the prototype was no longer of use.
Thus, the garment was taken apart again and turned into a new piece of fabric – ready for something new to evolve.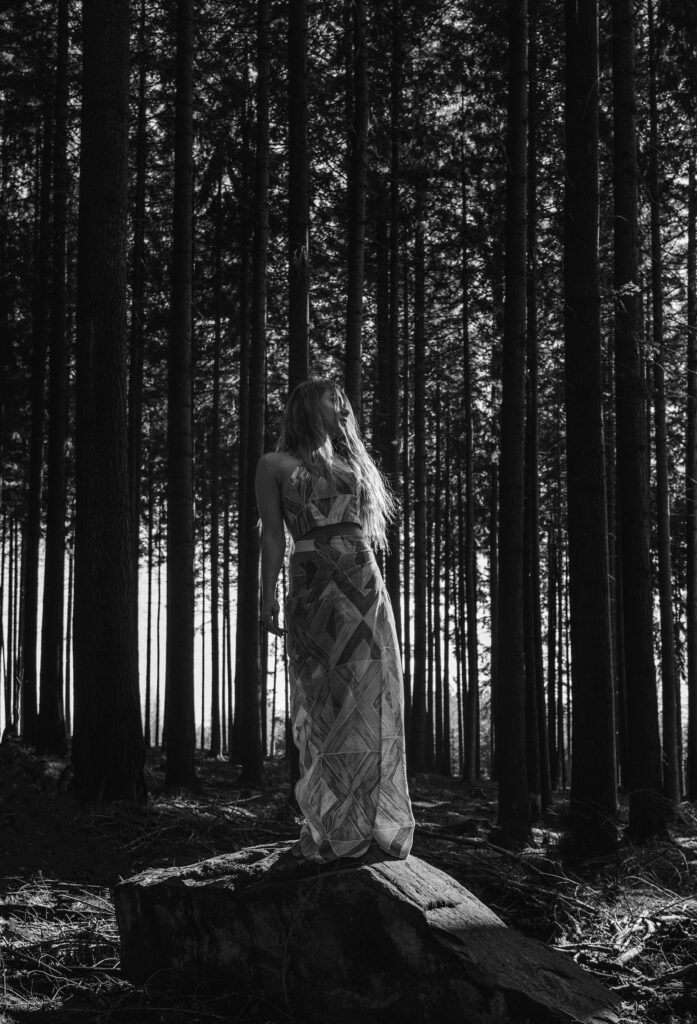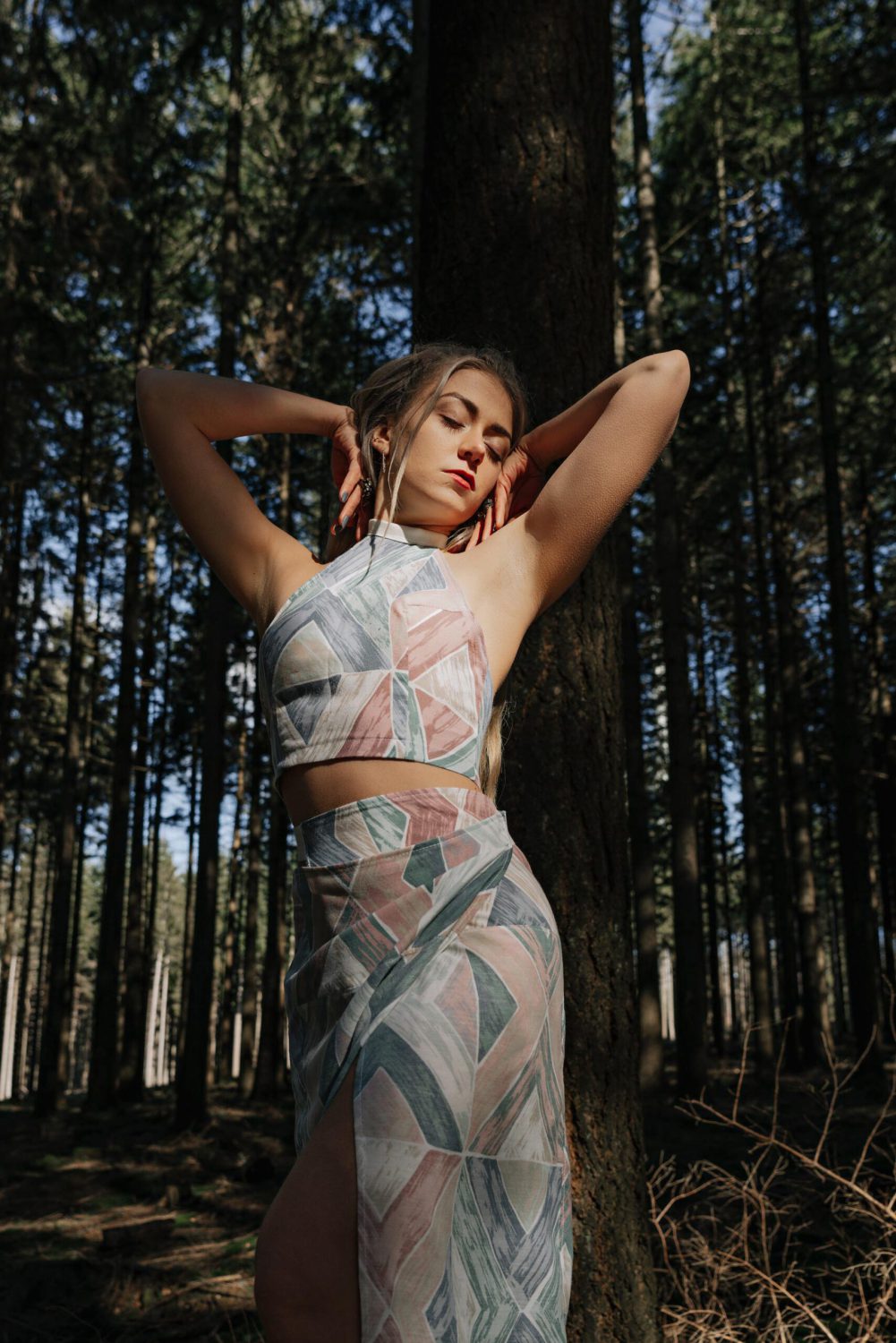 After several hours of work – taking apart, cutting and sewing – the reworked fabric was turned into a new set, containing a neck holder top and a high waist wrapped skirt, serving as prototypes for new designs of the new upcycling line of 2023 by Biondi Studio.
Inspired by the outcome the amazing photographer Zaneta Falinska, took the fashion pieces into the woods to create these beautiful spring awakening pictures.
There is still some fabric left to create some new ideas, which will be coming soon.