making a statement with fashion
fast fashion we want no more
This dress was started as a statement against the fast fashion industry.
At first detaching all the little tags in each an every piece of clothing I possessed and soon collecting the tags from friends and family to create the fabric for this dress. Showing how many clothes we actually own. Showing that, also me – I was guilty of being a fast fashion victim for years.
Making a statement that this insanity has to stop now. Not buying a single piece of new fast fashion clothing ever since.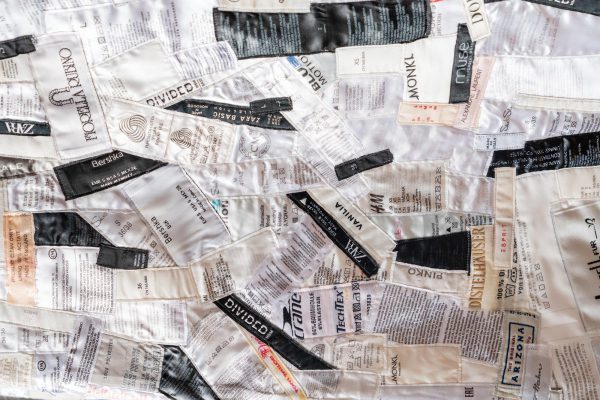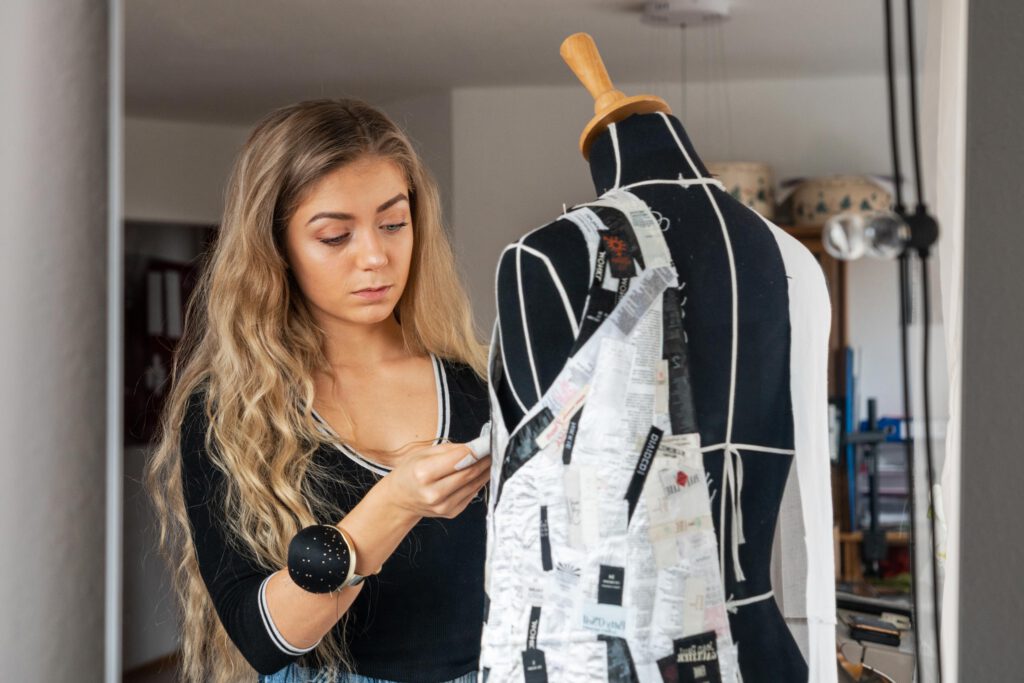 working tags into a new fabric
After detaching and collecting the tags a journey of handwork began creating the new fabric:
Sorting into different kind of materials, the tags were made of. Ironing every single tag, so it would lay flat. pinning every tag in place. Sewing it on.
So slowly a new fabric began to evolve.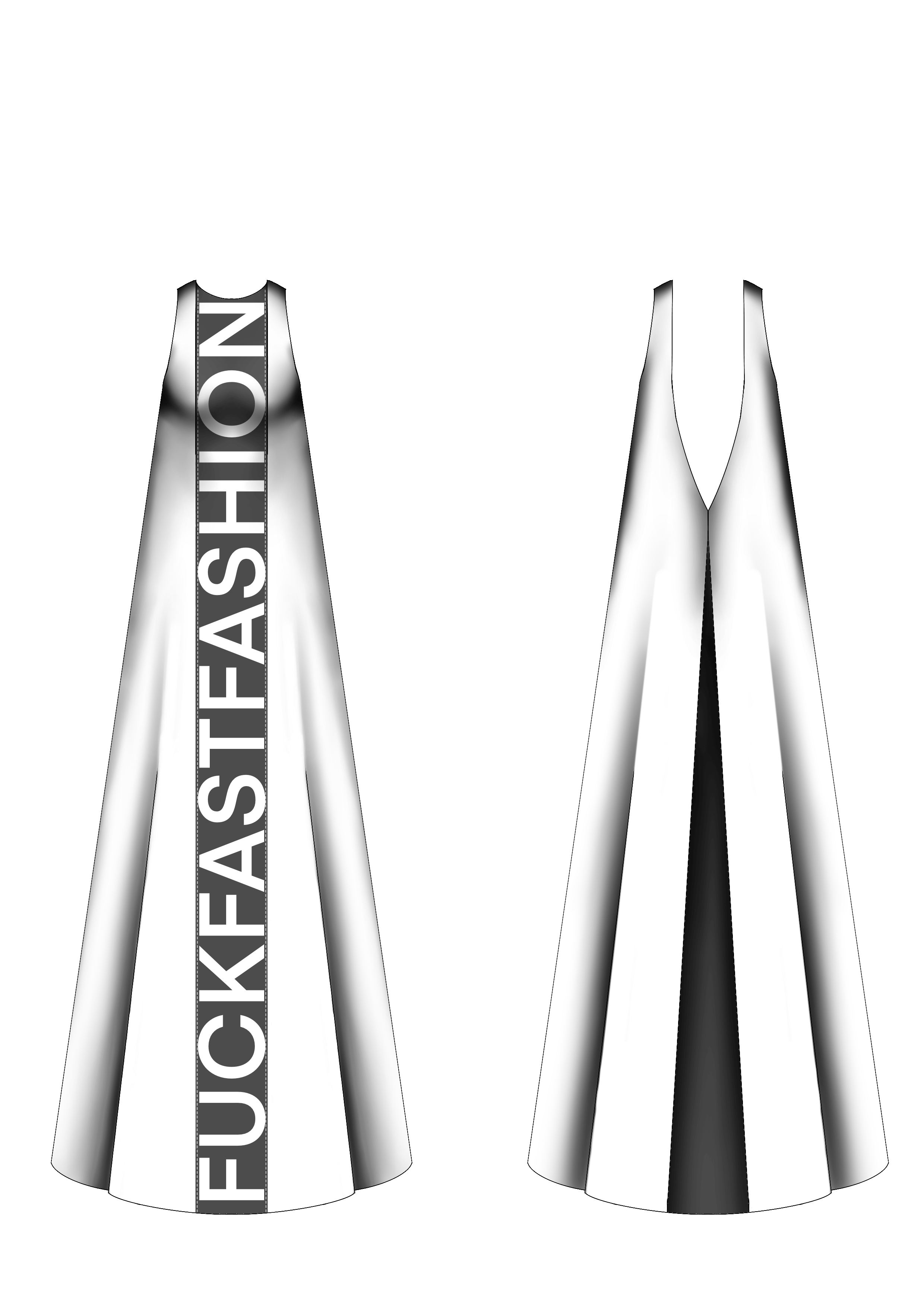 A glimpse into the future
There is still a little way ahead of me, before this art piece will be completed. In the end, it will turn out as a dress, with the new created fabric on the sides and the statement showing in the middle of the front.
All used materials are of course up cycled. Fabrics, that get a second chance for another life in my atelier.
As this creation evolves there are already new ideas for other statement pieces bubbling up: