Creating a whole collection from old denim trousers
In preparation for the project "Im Fluss – Au Courant" there were so many denim trousers donated, that there was enough to make a whole collection out of it. 
So during 2021, I created the ideas for a collection with simple sewing patterns, that would fit different sizes and body shapes.
The collection contains the following models: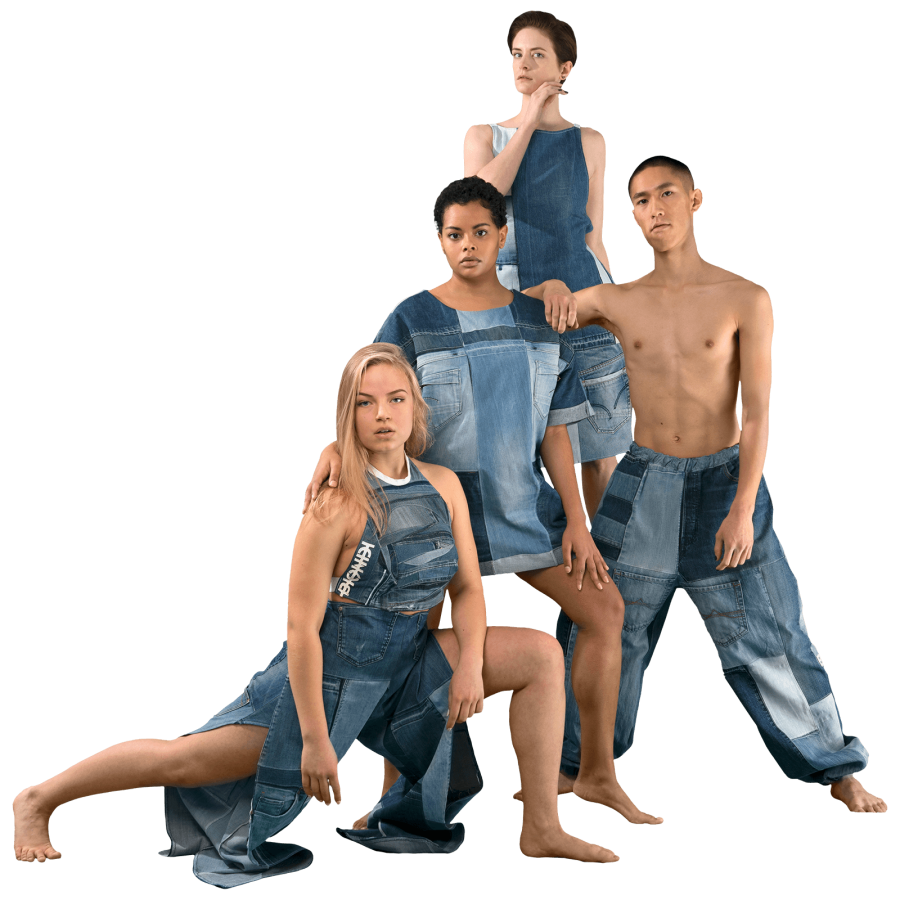 special features of the collection
handmade in germany
every piece is either oversized to fit different sizes and shapes or adjustable to the body
made from 100% recycled denim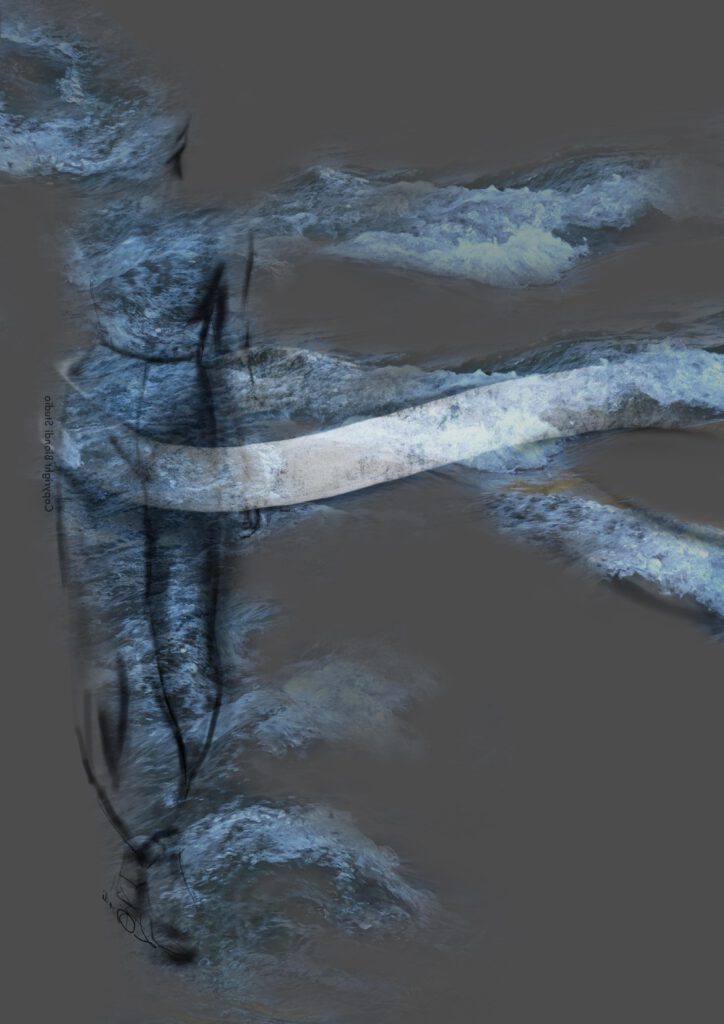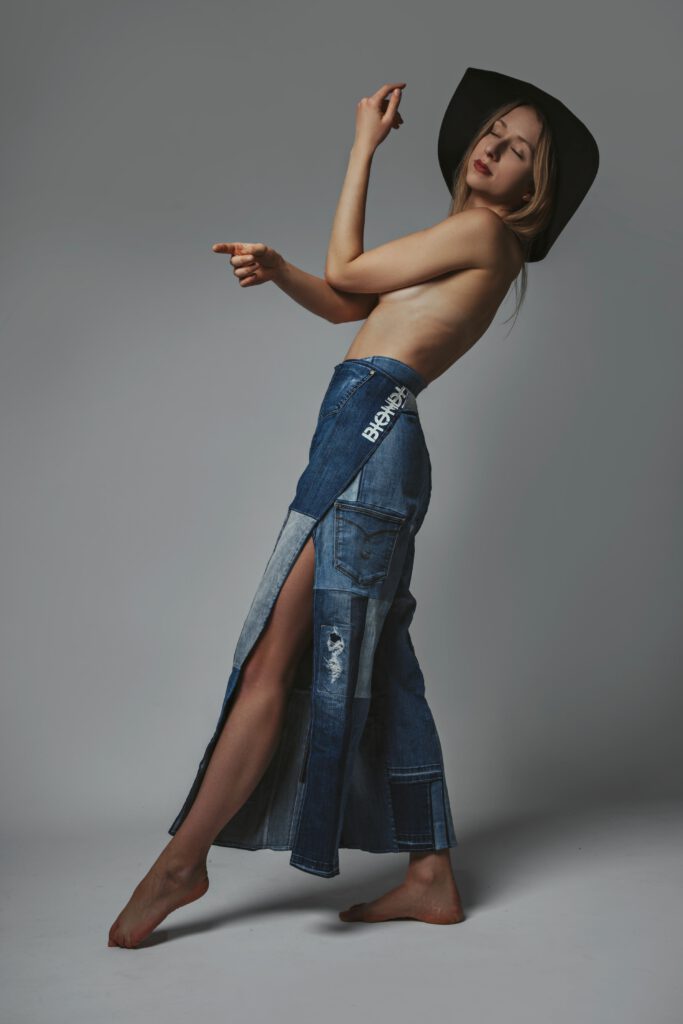 It all started with an idea of water and flowing.
After the collection dropped in December 2021 there have been several occasions to recreate new images wearing DENIM REDONE by Biondi Studio.
It's almost like a never-ending pool of creativity.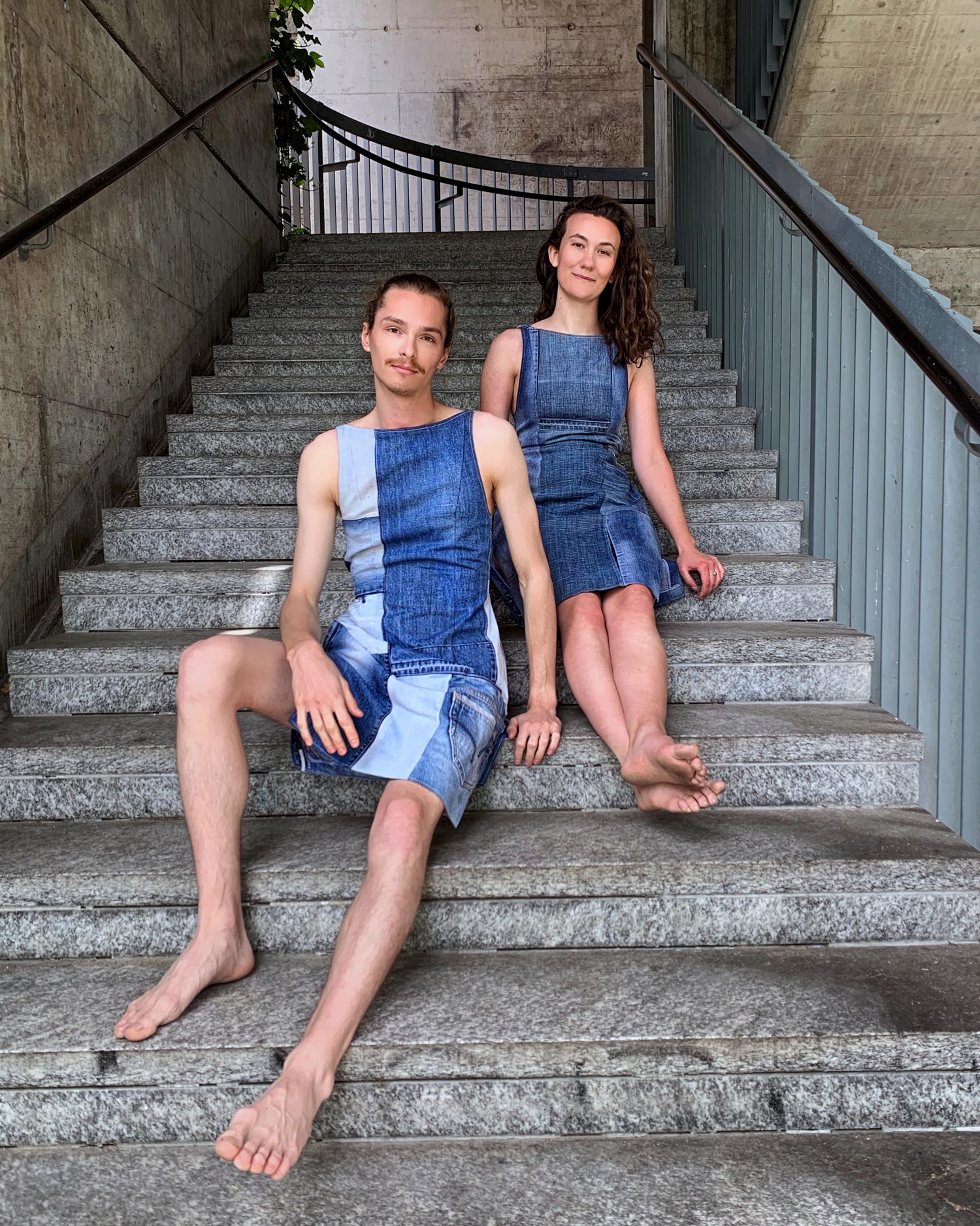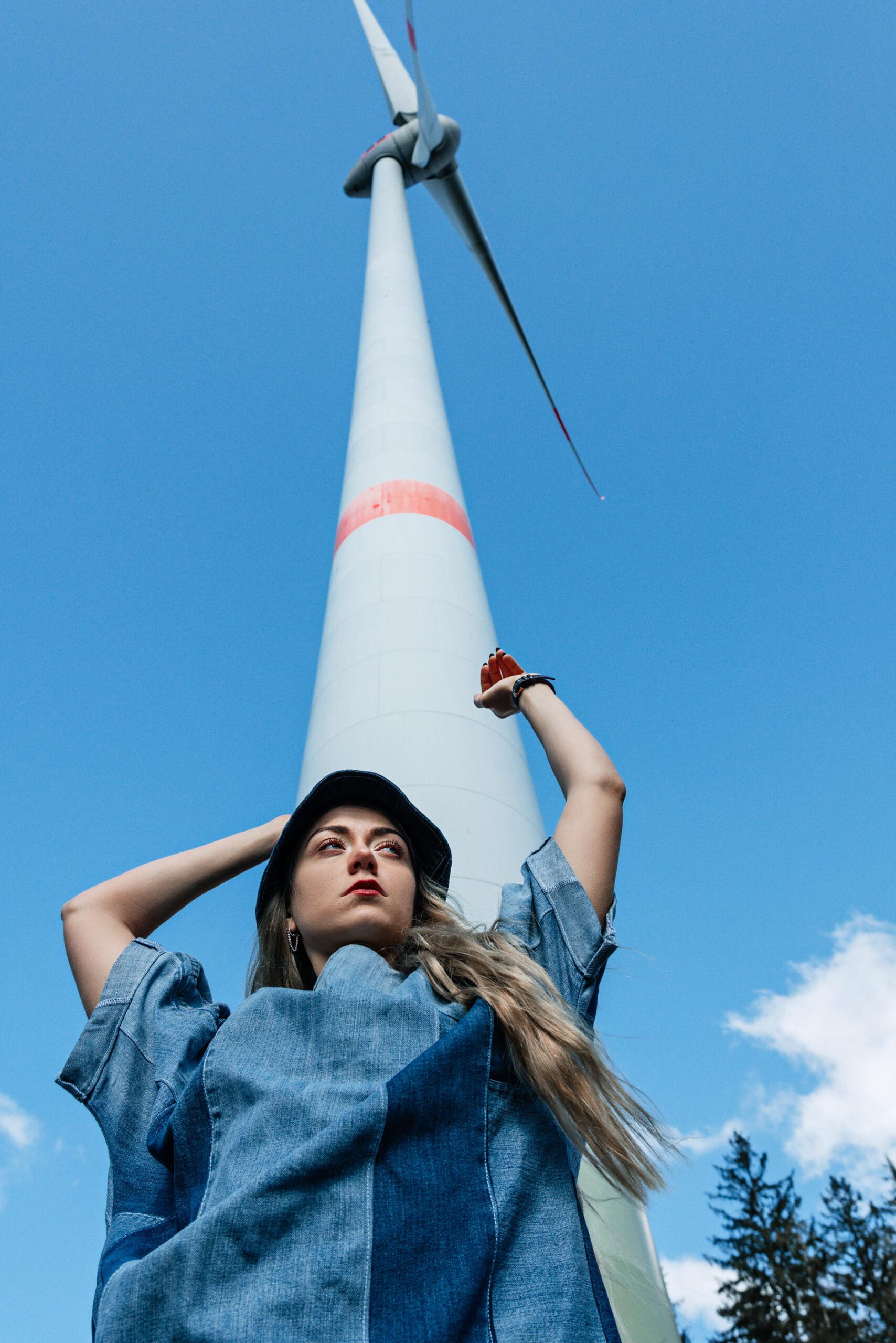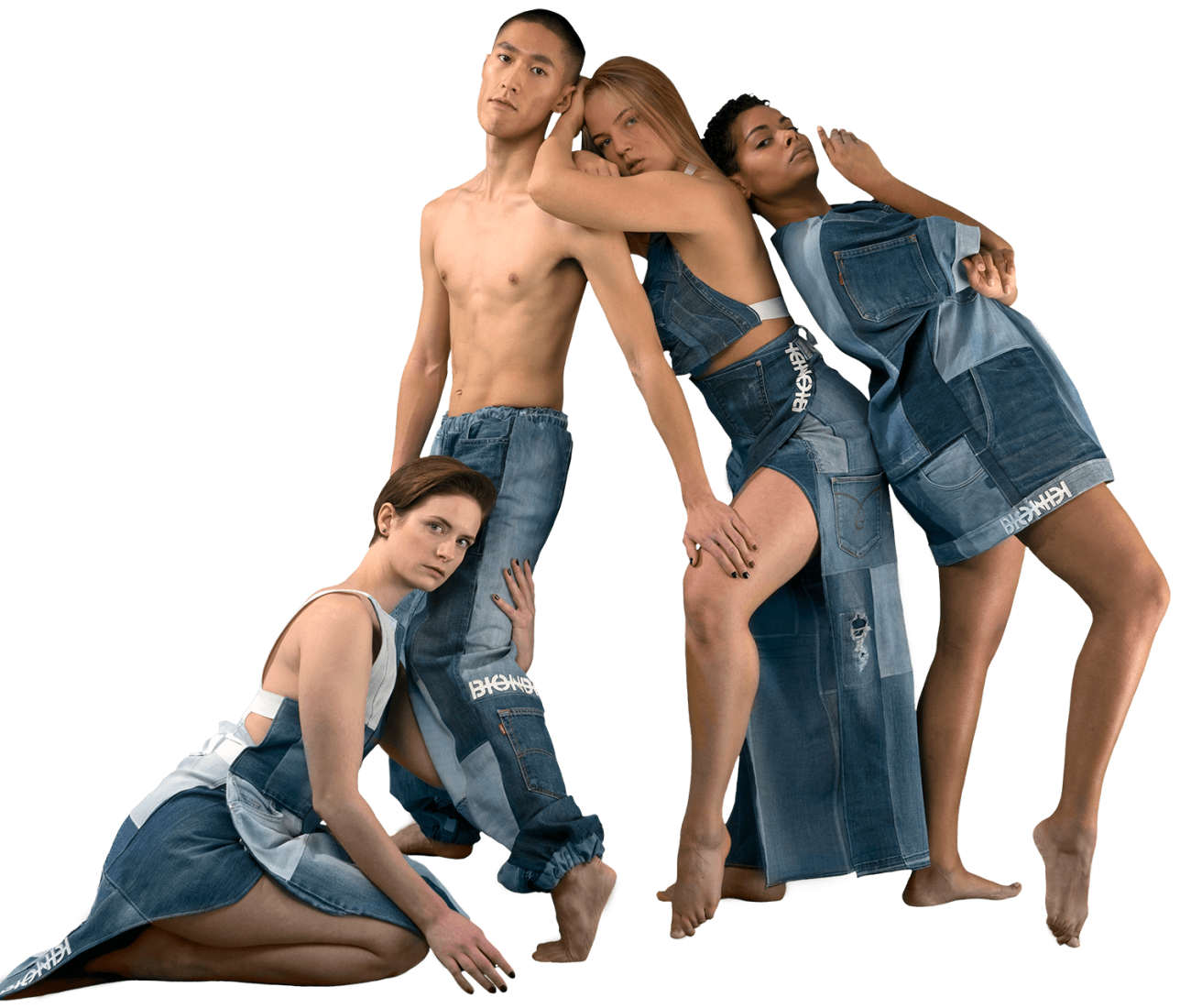 The whole collection has been produced by hand in the little upcycling Design Studio in Bad Wimpfen in Germany. The production process, including making prototypes for each design, detaching the old trousers and producing the new fabric to the exact shapes of the new sewing patterns, took about 4 months.
In the end there were 8 different design with 2 pieces of each design available in the online shop.
For a short journey through the productions process of an upcyling garment at Biondi Studio, please swipe through the pictures below.
To see the entire collection, hit the button below.