A German French Cooperation
dance theater with live orchestra music
In summer 2022 a dance theater piece was created in the south of France to the live music of the French orchestra L'Ensemble Instrumental des Cévennes. The shows were performed in France and Germany, dressed in the Biondi Studio costumes.
Inspiration for this dance theatre were the different aspects of water, flow and everything that came to mind using the German and French phrase "Im Fluss -Au Courant". As well for the choreographing and directing process as for the costume developing process we always had this in sight.
As a designer and assistance for the direction I accompanied the whole process while I created the upcycled joggers pants from old denim.
Having water as it flows as inspiration, denim immediately came to my mind. The different shades of blue, the different thickness of the fabric depending on the different material compositions. And of course the fact about how much water it takes to produce one single pair of denim trousers. In accordance with the project management we directly agreed on the idea of upcycling old denim trousers for the costumes.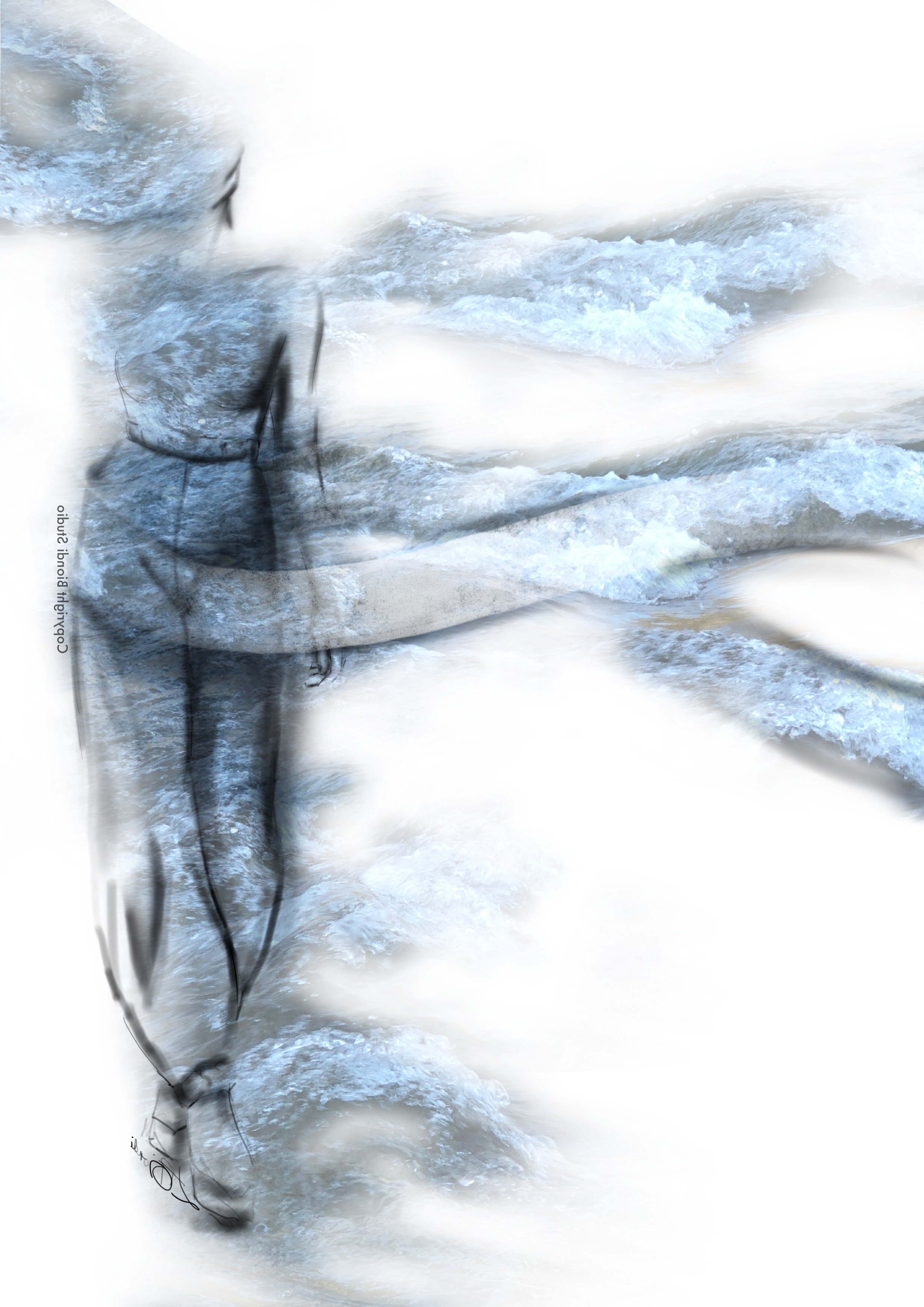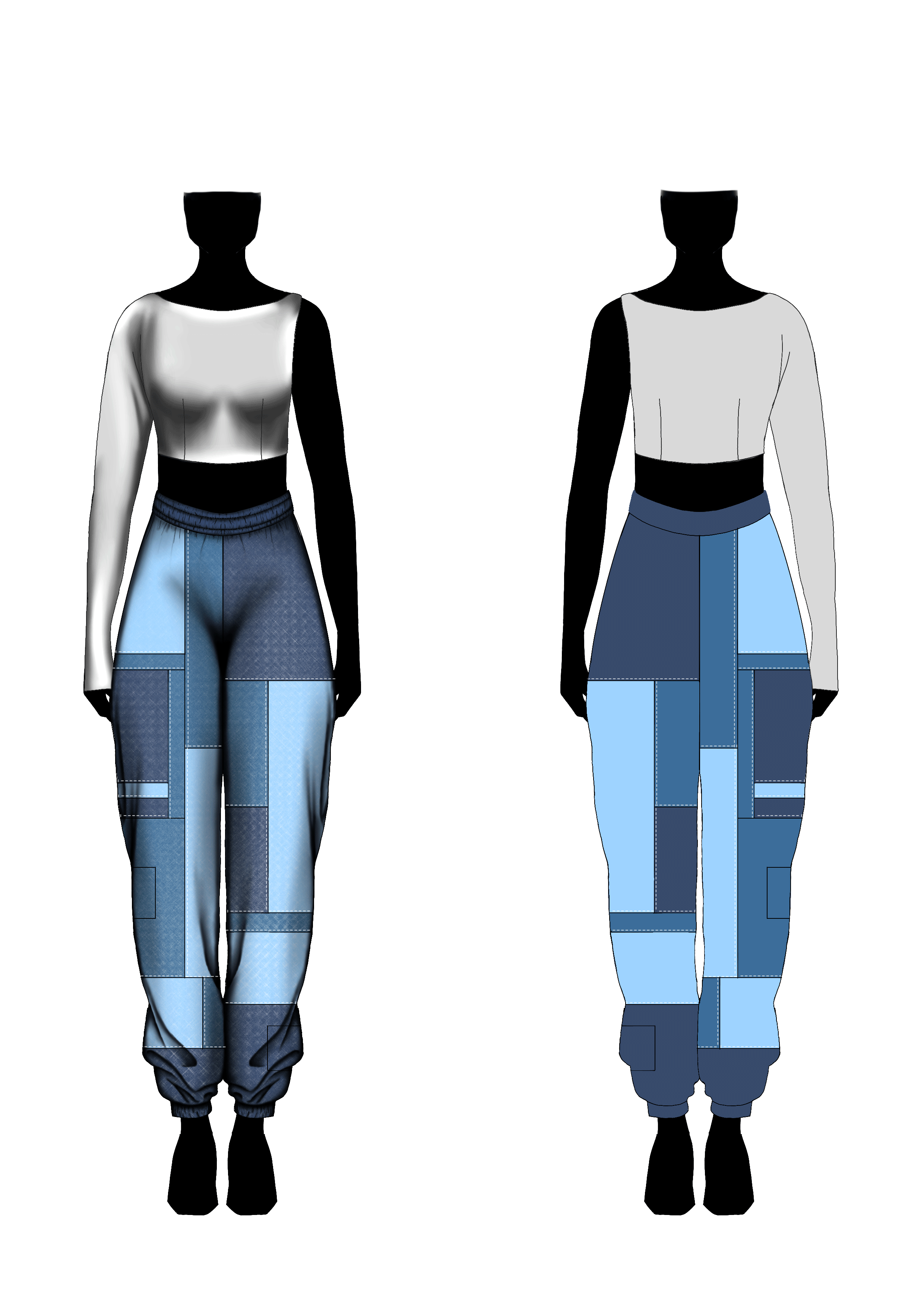 10 costumes had to be made. Since the costumes are made for dancing, there has to be enough room for movement so each costume needed about 2 and a half old denim trousers. Taking 25 pair of old  trousers, putting them back together into fabric. Adding the logo & sewing the parts together as brand new dancing pants.
Brainstorming for a poster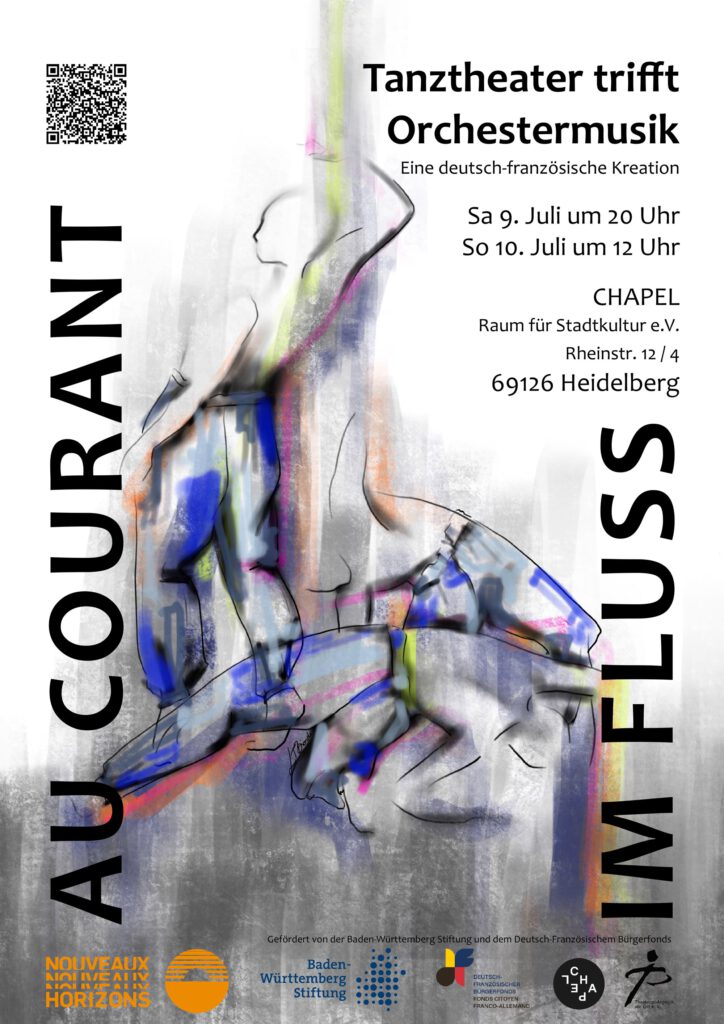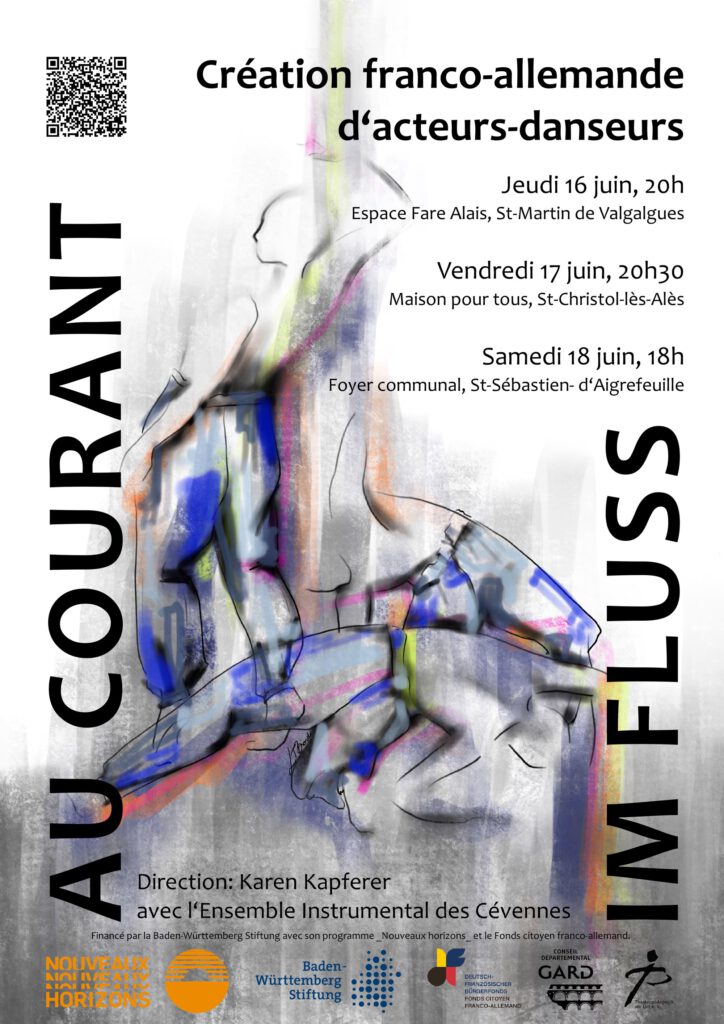 to be seen in Germany & France
Of course every performance needs a little advertisement, so people come and see the art we produced. During the process of developing the piece, a lot of pictures were taken, from which I created this poster, which was hung up all over the places, we were performing and posted on social media.